Contact Info
Adam P. Hitchcock
Canada Research Chair
in Materials Research
CLS-CCRS
B.I.M.R
McMaster University
Hamilton, ON
Canada L8S 4M1
V: +1 905 525-9140
&nbsp&nbsp&nbsp&nbspx24729
F: +1 905 521-2773
E:
U: __________







_____________

&nbsp&nbsp
Inner Shell Electron Energy Loss Spectroscopy (ISEELS)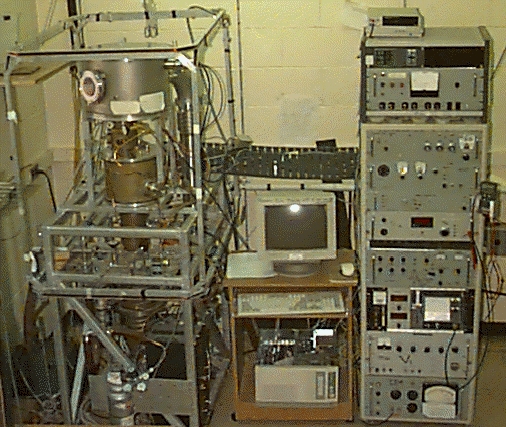 Views of the gas phase dipole inner shell electron energy loss spectrometer - ISEELS.
This instrument is used for fundamental studies of core excitation spectroscopy, using chemical series and comparisons to ab initio, GSCF3calculations to relate observed spectral features to electronic and geometric structure. Recent themes are:
molecular analogs for polymers (monomer and dimer units)
amino acids and peptides
reactive and transient species - in situ reactions.
© 2002 A.P. Hitchcock / McMaster University - All Rights Reserved
web site by Christopher Amis. Last updated on 22-Aug-2002 (aph)